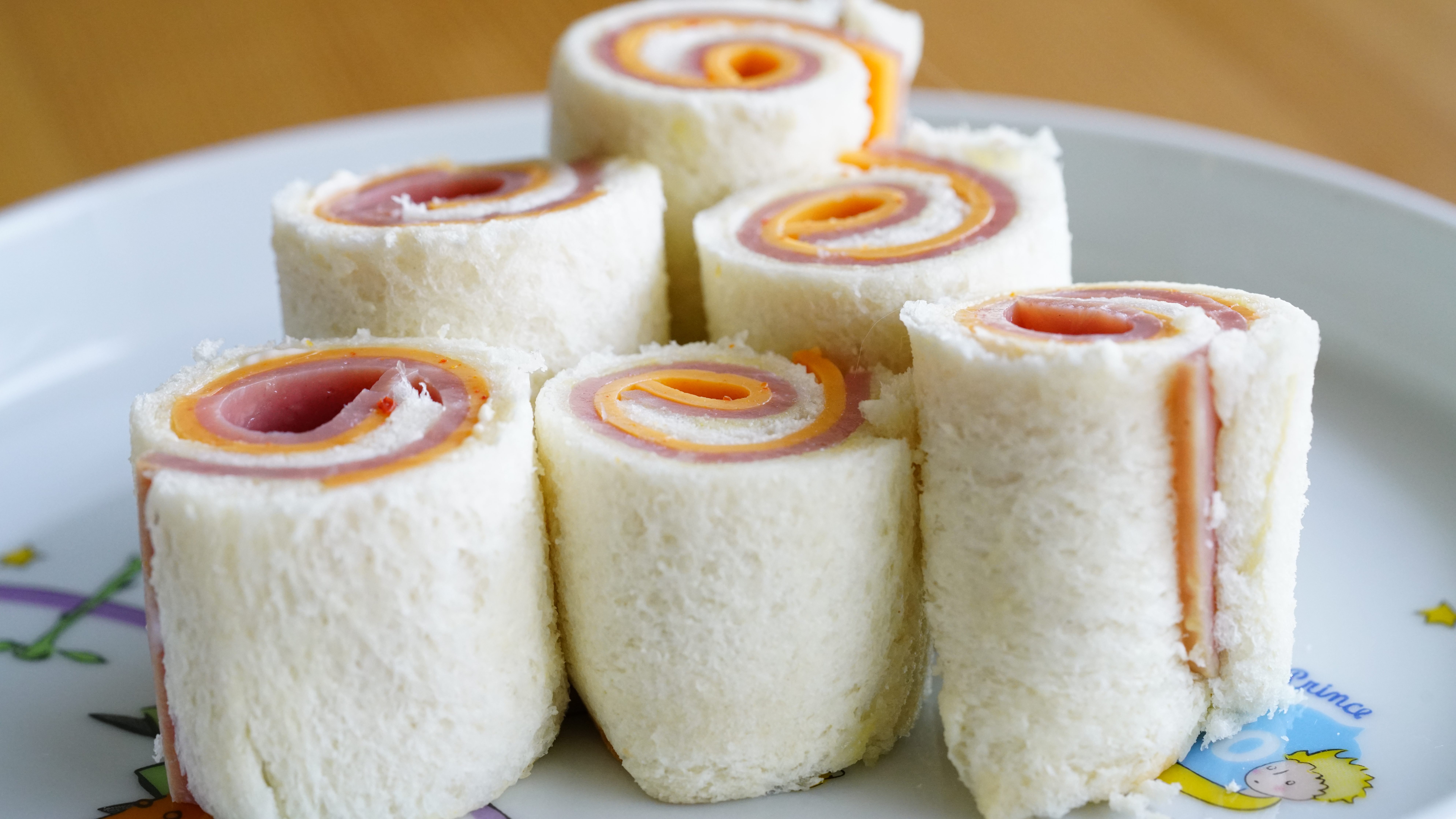 Light Meal|Sandwich Rolls
Ingredients:
1.1 slice of LIOUJIA VILLAGE SPICY CHEESE
2.1 slice of sandwich bread
3.1 slice of ham
4.1 dice of butter
5.mustard, to taste
6.mayonnaise
Method:
1. Mix butter and mustard to make butter-mustard paste.
2. Cut off the crust of the sandwich bread. Flatten with a rolling pin.
3. Spread butter-mustard paste and mayonnaise on the bread.
4. Add cheese and ham
5. Roll the sandwich tightly, as if rolling a sushi. Wrap with cling film. Chill in the refrigerator for one hour.
6. Cut the sandwich roll into slices.