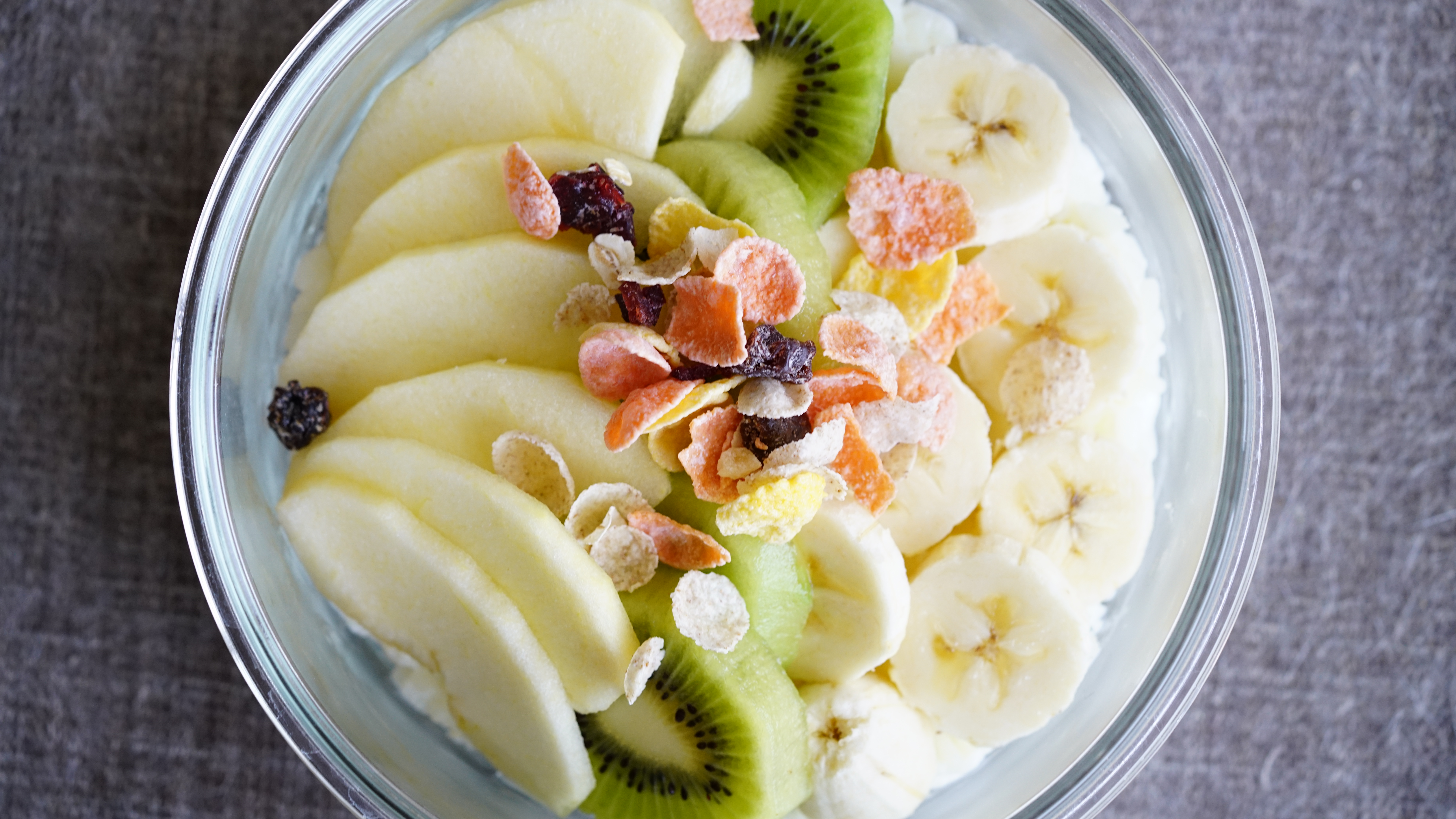 Staple Food|Fruit Rice Pudding
Ingredients:
1.160cc of LIOUYING PURE FRESH MILK or LIOUJIA VILLAGE PURE FRESH MILK
2.1 bowl of steamed rice
3.Sugar, to taste
4.2~3 drops of edible herbal essential oil
5.Fresh fruits, we recommend grapefruits, bananas, kiwis, pineapples

Method:
1. Wash and drain the steamed rice with potable water, then pour into a pan.
2. Add milk, sugar, and herbal essential oil. Cook over medium heat. Switch to low heat when boiled. Cook for another 20 minutes, stirring constantly.
3. Turn off the heat when thickened. Pour into a bowl to cool. Refrigerate.
4. Before serving, top with sliced fresh fruits. Serve cold.