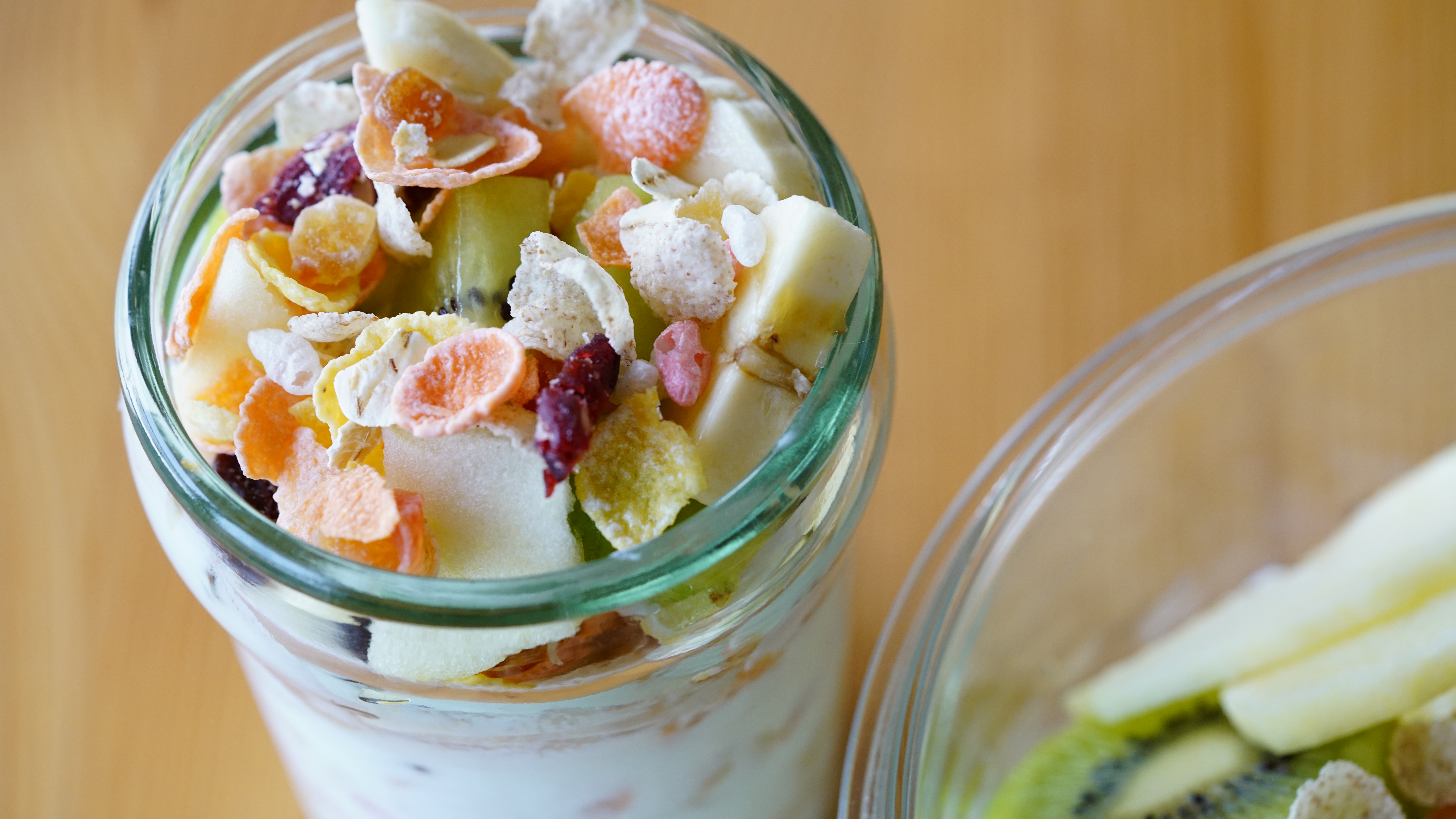 Light Meal|Muesli Fruit Salad
Ingredients:
1. MOTHER'S CREATION PLAIN YOGURT or LIOUJIA VILLAGE 100% PURE MILK YOGURT (small)
2. Assorted fruits (kiwis, bananas, apples…)
3. Fruit jam
4. Muesli (or granola)

Method:
1. Dice the fruits.
2. Put some jam in the bottom of a transparent glass.
3. Layer muesli, yogurt and fruit. Serve.